EV chargers supply electric energy to recharge electric vehicles. There are three levels of electric vehicle charging devices:
  Level 1 Charger
Comes standard with most electric vehicles and is plugged into any normal three-prong outlet. While the Level 1 charger requires no installation, it charges vehicle batteries very slowly. Level 1 EVSE chargers are best suited for overnight use, and can take 20 hours or more to fully charge your car's battery.


Level 2 Charger

This more advanced EVSE charger requires its own dedicated 240-volt circuit, which needs to be professionally installed in your garage. Level 2 chargers work much faster, fully charging an EV in about three hours. A growing number of EV manufacturers are now including a Level 2 charger standard with each new car purchase.


Level 3 Charger

This is the standalone device you see at public charging stations. It can add 160 miles of driving range to an EV's batteries in about half an hour (nice!). However, beyond being prohibitively expensive, they have an industrial-level power draw that makes them unavailable to homeowners. If you own or work at an industrial building, it is possible to have a Level 3 charger installed there.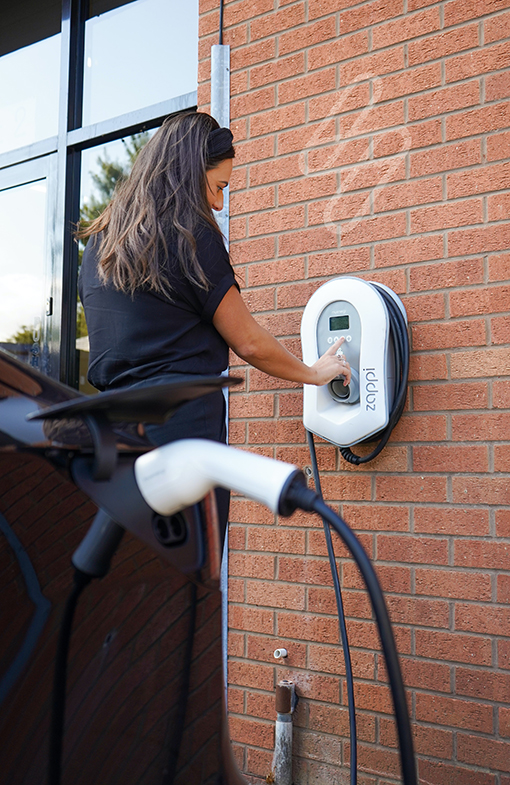 Which type of EVSE charger is the right choice for you? It depends on your driving habits. Many EV owners get by with plugging in their cars for an overnight charge. But if you frequently find yourself needing to recharge your EV midday, having a Level 2 charger installed is a smart investment.
Address
9668 Valley Hwy.
Vermontville, MI  49096